About National Budget Planners
National Budget Planners of South Florida, Inc. is a Non-Profit credit counseling service. NBP started small in 1992 as your local "mom-and-pop" credit counseling service. In a few short years, NBP has grown to service much of the U.S.
We are recognized by over 2000 major lenders, collection agencies, credit unions, and financial institutions across the country as legitimate third party negotiators for people facing collection or possible charge-offs on their respective accounts.
Over the years, we have helped thousands of families with our Credit Counseling/Debt Consolidation Services. We specialize in creating affordable repayment plans for clients who have over extended themselves with consumer debt. Through our agency, we negotiate a plan that reduces clients monthly payments on credit cards, installment loans, collection accounts, doctor bills, and any other un-secured debt that the client might have incurred.
Learn More
Governance

Our clients testify this is true...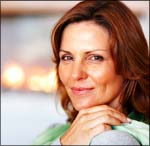 "I chose National Budget Planners because I wanted to pay off my debt quickly. I wasn't in trouble financially. My goal was to be debt free as soon as possible. Twenty-two months later, I paid off my debt. National Budget Planners worked with my creditors to obtain the lowest interest rate and lowest payments. And they eliminated penalty fees for being over the credit limit. I really liked the fact that they do not charge you with a penalty fee if you pay off the total loan early...which is exactly what I did. Thanks to National Budget Planners, I'm able to move on to my next savings and investment goals. I highly recommend their services to anyone looking for a reliable company to work with on consolidating your loans and reducing your debt. Believe me, debt free is a good feeling in today's economy."
- Sandy W., CA