Financial Seminars
National Budget Planners gives free financial seminars regularly. These seminars focus on how to budget wisely, maintain your day-to-day finances, how to manage credit, build credit, what credit is all about and so much more. Each seminar is one of a two-part series. You can choose to attend one or attend both, either way, you will surely benefit from our senior certified counselor who speaks at each seminar. To learn more about our financial seminars or to register to attend our next seminar, contact us.

Our clients testify this is true...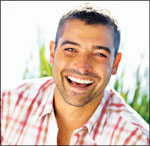 "I have used National Budget Planners for the last two years. They reduced my interest rate and monthly payment substantially. I was very pleased with their operation"
- Daniel D., TX
Credit Counseling Benefits
Consolidate your bills into one low monthly payment
Reduce some or all of your interest rates
Slash fees or penalties
Stop collection calls
Drastically lower your debt
Get a tailored plan that fits your financial needs
Improve financial stability
Drastically reduce some of your monthly payments
Get a handle on your financial situation