Bankruptcy Counseling
Are You Considering Bankruptcy?
There are different types of Bankruptcy (Chapter 7, 11, 12 and 13). Each individual circumstance is unique hence; you should explore and investigate to ascertain if bankruptcy suites your situation. To indubitably determine if bankruptcy is right for you, it is pertinent to first consider these options.
Credit Counseling – A credit counseling agency such as NBP or another accredited counseling agency is a great place to start. Credit counseling methods allow for you to weigh out your options by giving you a realistic perspective of your finances, debt, and monthly expenses. A debt management plan just may be the answer which will spare your credit the stain of bankruptcy.

Negotiate – Have you tried to negotiate with your creditors yourself? You may be able to negotiate a better repayment plan or even settle your debt for a lesser amount – all entirely on your own.

I've exhausted all efforts to avoid it,
Bankruptcy is my last resort.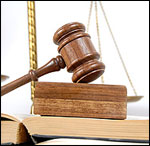 Pre-filing Bankruptcy Counseling
Required by federal law, you must receive pre-filing bankruptcy certification from an approved credit counseling agency.
Details on the US Department of Justice website
Post-filing Bankruptcy Debtor Education
Also required by federal law prior to file for bankruptcy, you must take a financial management course.
Details on the US Department of Justice website
Credit Counseling Benefits
Consolidate your bills into one low monthly payment
Reduce some or all of your interest rates
Slash fees or penalties
Stop collection calls
Drastically lower your debt
Get a tailored plan that fits your financial needs
Improve financial stability
Drastically reduce some of your monthly payments
Get a handle on your financial situation