Is this you?
Do you find it has become difficult to make your monthly minimum payments? At this point, you don't see yourself being able to pay off your debt on your own. Your interest rates are causing your total debt to get out of control as your payments are getting less and less feasible for you to pay.
Credit Counseling
National Budget Planners' Credit Counseling Program has helped countless families pay off their debt and get back on track. Contact us and a certified counselor will asses your financial situation and create a plan that works best for you.

Our clients testify this is true...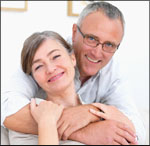 "Iam so blessed! Thank you so much for dealing with me throughout this time, and I recommend anyone to get in this program for any help you need. Thank you!"
- Paula C., TX
ENTER YOUR INFORMATION TO GET STARTED!
Consolidate your bills into one low monthly payment
Reduce some or all of your interest rates
Slash fees or penalties
Stop collection calls
Drastically lower your debt
Get a tailored plan that fits your financial needs
Improve financial stability
Drastically reduce some of your monthly payments
Get a handle on your financial situation